Contact Address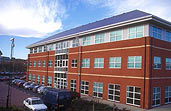 initor Technologies
64 B B Road, Islam Plaza (2nd Floor)
Narayanganj-1400, Bangladesh
Mobile: 01923165191, 01819488627
Website: www.initor.20m.com
E-mail: masummia.diu@gmail.com
Useful Links
www.bdjobs.com
BdJobs.com Ltd. is the first and leading career management site in the country. Eight young business and IT professional backed by strong command over ...
www.prothom-alojobs.com
Prothom-alojobs.com is the fastest growing jobsite and the only true career portal of Bangladesh. Search for part-time jobs, full times jobs, internships, jobs for ...
www.cellbazaar.com
CellBazaar, MIT Media Lab project, now in Bangladesh. Sole patent on user- generated market information in Bangladesh. Buying, Selling, Classifieds, and ...